As winter approaches, the allure of travel beckons, promising enchanting escapes and memorable experiences. Whether you're yearning for tropical warmth, a snowy wonderland, or the unique charm of a southern hemisphere summer, there are incredible destinations to suit every traveler's preference.
US Virgin Islands (USVI): A Tropical Paradise
The US Virgin Islands offer an idyllic escape with an average winter temperature of 77°F from December through March. The convenience of not needing a passport for U.S. citizens makes it an accessible tropical haven. The islands, easily reached by cruise or plane, boast sandy beaches, some adorned with pristine white sand.
St. Croix, a bit further out than St. John and St. Thomas, is home to the Sandy Point National Wildlife Refuge. This refuge becomes a hotspot for spotting leatherback sea turtles, making winter an opportune time for wildlife enthusiasts.
The bustling Main Street of St. Thomas provides a perfect setting for holiday shopping, and the local culinary scene is a rich blend of island culture and regional influences. USVI is not only for beach lovers but also a romantic escape with secluded spots and couples' resorts.
During winter, Humpback Whales pass through the waters, engaging in birth and mating rituals. A whale-watching outing is a must for a mesmerizing experience. Each island hosts its version of Carnival at different times, with the Crucian Christmas Festival on St. Croix (December 26 to January 6) being a highlight, featuring music competitions, pageants, cultural activities, fairs, and parades.
Finland: Lapland's Winter Magic
Finland, especially in the north, transforms into a magical winter wonderland. It's important to note that Finland is Nordic, not Scandinavian, making its culture uniquely its own. Finnish, a Uralic language, has no relation to its Scandinavian neighbors, yet most Finns are articulate non-native English speakers.
Winter in Finland offers a plethora of activities, from dog sledding and snowmobiling to saunas, skiing, and the mesmerizing northern lights. Sauna culture is quintessential to Finland, with locals often going in stark naked—a testament to their friendly and open nature. A dip in freezing water or rolling in the snow after a sauna session is a traditional practice, boosting the immune system and offering a unique experience.
During my visits to Helsinki, I partook in this famous Finnish tradition. Wearing a bathing suit in the sauna automatically labeled me as a tourist, but the friendly locals were interested in getting to know me and sharing their own stories. They even taught me how to pore water on the hot coals to create steam, and explained a 'viht' to me, which is essentially a bundle of sticks used to beat oneself in a sauna. They smacked me all over with a birch branch, but for good reason – Finns love this tradition as it is said to improve blood flow and release essential oils and antioxidants from the skin. As for the polar plunge that follows a steamy sauna session, I have only gotten up to my knees, though I did jump in once, under local pressure of course, which I both regretted and enjoyed at the same. Meanwhile, the locals were doing backstrokes in the Baltic!
Rovaniemi, known as Santa Claus' village, adds a whimsical touch to the Finnish winter. Helsinki, the capital, with its beautiful architecture and Christmas markets, is also worth exploring. Dive into Finnish specialties like smoked reindeer meat, squeaky bread cheese, salmon soup, and delightful pastries.
Honolulu, Hawaii: Sun-Kissed Winter Delight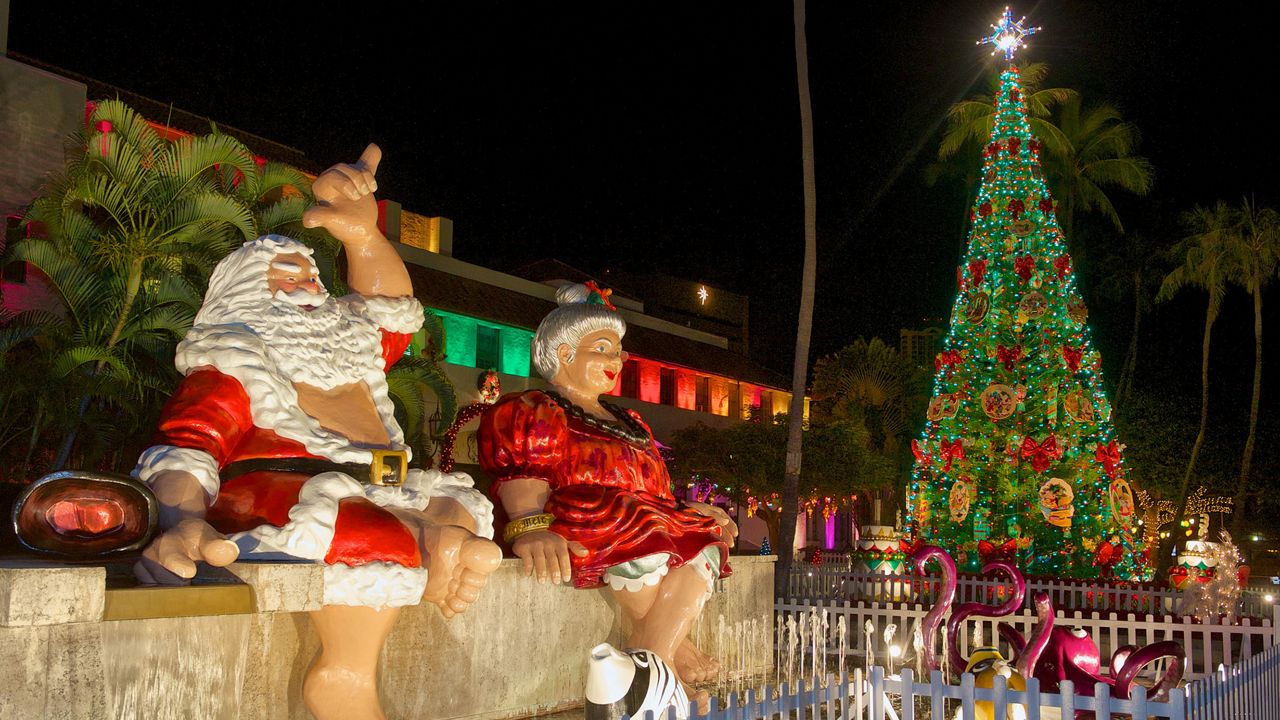 Honolulu, Hawaii, beckons with mild winter temperatures ranging from mid to upper 70s. Winter is the peak travel season, so early bookings are advisable. The season also marks the migration of humpback whales, offering optimal whale-watching opportunities.
Festivities in Honolulu include Chinese New Year celebrations in Chinatown, the dazzling Honolulu City Lights display, and Polynesian Cultural Center events. Sunset Beach hosts some of the world's largest surfing contests, attracting surfers and spectators alike.
Mele Kalikimaka, the Honolulu marketplace, is a must-visit during the holiday season. It's a great place to try local foods, participate in craft workshops, and capture photos with a Hawaiian-themed Santa. Explore the iconic waves of Sunset Beach and immerse yourself in the vibrant Hawaiian culture.
One of the most iconic festive sights to see in Oahu is the annual Santa Paddles. Santa Claus himself dresses down into a classic Hawaiian shirt and sandals and boards an outrigger canoe, making frequent stops around different island venues to greet excited locals and visitors alike.
Whistler, British Columbia: Snowy Paradise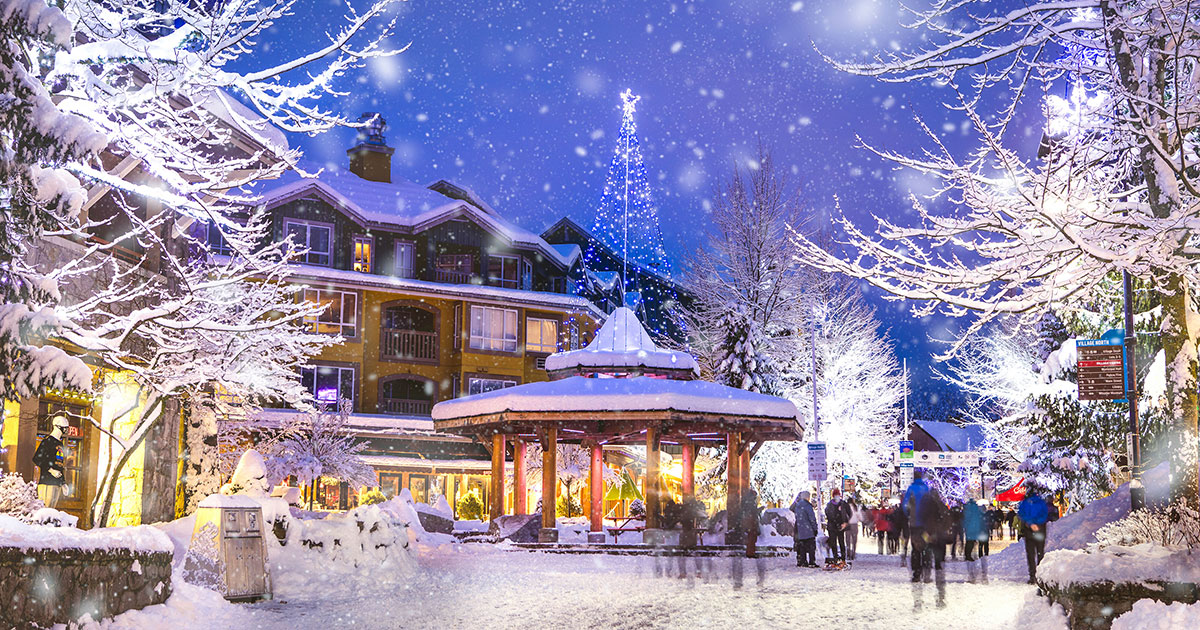 Whistler, less than two hours from Vancouver, is a snowy paradise with an average of 35.5 feet of snow per year. December, January, and February offer temperatures ranging from 24 to 34°F. Home to Whistler Blackcomb resort, North America's largest ski resort, Whistler provides an array of winter activities.
The pedestrian-only Village Stroll offers opportunities for ice skating, shopping, and scenic walks. Beyond skiing and snowboarding, indulge in snowmobiling, snowshoeing, snow tubing, ziplining, and the captivating Vallea Lumina experience—a magical journey based on the legend of the hidden valley, where stardust falls right from the sky.
Whistler hosts various festivals, including the Whistler Pride and Ski Festival, the Fire and Ice Show, and the Whistler Cornucopia Festival. Families can enjoy events like Wintersphere and Santa visits, making it a destination suitable for all.
Sydney, Australia: Summer Escape Down Under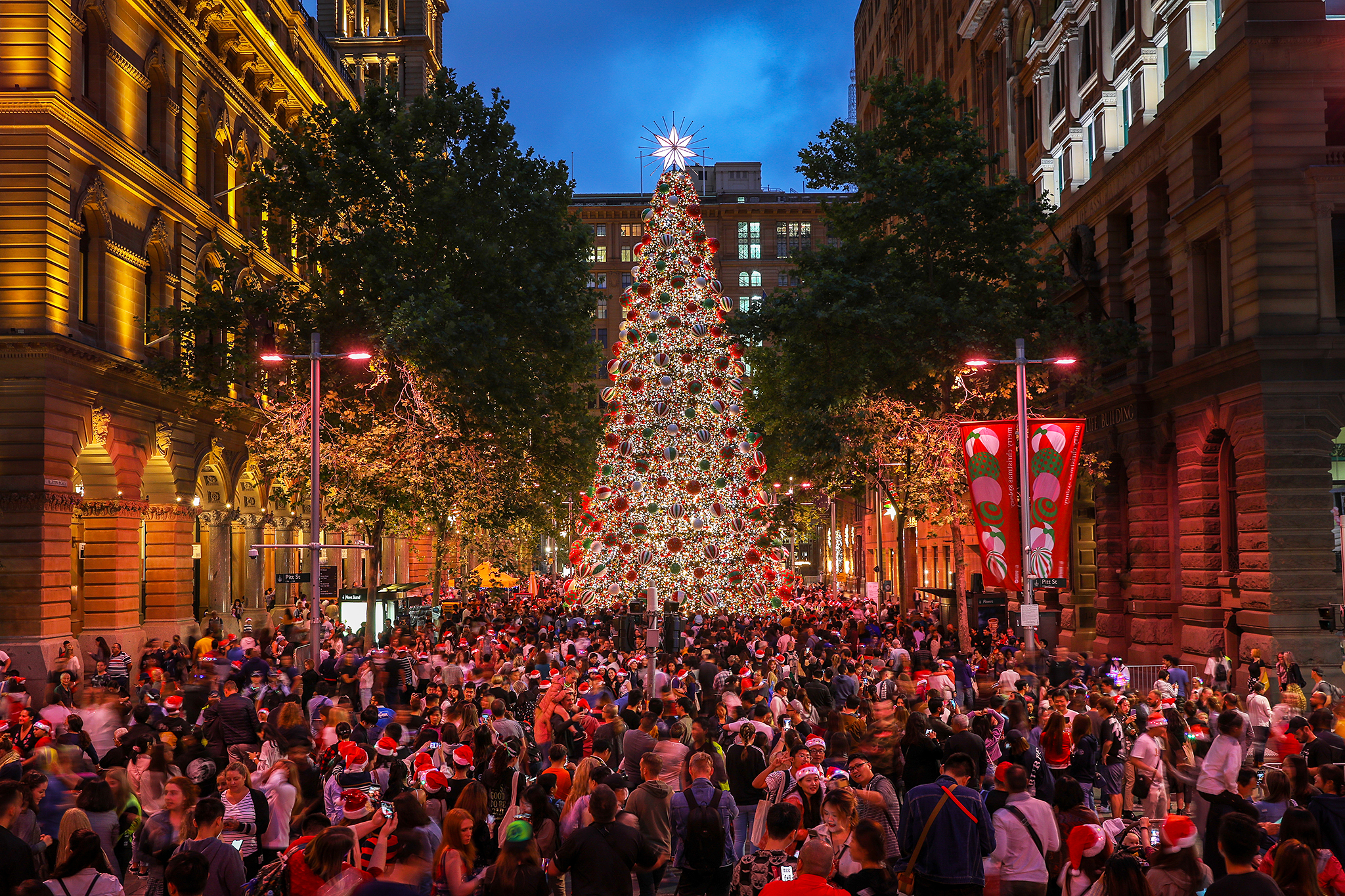 For those seeking to escape the cold and winter altogether, Sydney in the Southern Hemisphere offers a unique summer experience during the holiday season. Enjoy holiday festivities, including markets in The Rocks neighborhood and Christmas celebrations at Darling Harbour.
Sydney in summer provides opportunities to explore iconic sights like the Sydney Opera House and Bondi Beach. Discover hidden gems like Wattamolla Beach in the Royal National Park and embark on the Federation Cliff Walk for breathtaking views of the Pacific and whale spotting.
Learn about indigenous cultures, such as the Aboriginal culture in Australia. Embrace the brunch culture in Sydney and savor fresh fish and classic Australian fare. The city offers a range of cultural experiences, from outdoor activities to festivals and culinary delights.
Winter is a season of diverse experiences, and these destinations promise memorable adventures, festive celebrations, and cultural enrichment. Whether you prefer a tropical escape, a snowy wonderland, or a summer getaway, these cool places offer something for every traveler.